When customer comes to your website, you only have a short time to fill their needs and keep them on your site. And what you have to do is to offer him impressive emotion and the information he is looking for. If not – just a lost opportunity for you. First of all, your business website needs to be user-oriented, making information accessible and easy-to-understand.
Content
If you go to a website looking for specific information and are unable to track it down, the site has not done its job. Think about the last time you went looking for an answer and didn't find it on the first site you looked. Did you ever go back to that website or think about that company again?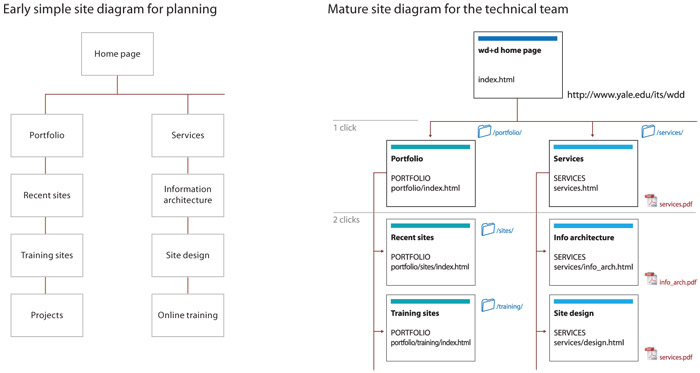 Content, even content structure or architecture, is extremely important for your website.
Other factors may bring people to your site but it's the content that makes them stay. A great website should have content that explains your business/organization structure, your services, and provides informative and interesting content about your niche. Without these, your customers will be lost on your site. If this happens, other sites with better content will soon win them over.
Modern Devices
In year 2017 the term "responsive website" is the same as just "website".
When website first became a must-have resource for businesses, computers were the only avenue to view them. Fast forward to 2016 and more and more people are accessing the internet via their mobile phones than through computers. This is why it is important to have a mobile responsive website.
It must provide smooth interactions and great user experience across desktops and mobile devices.
If your website is not responsive, the majority of people who are now using handheld devices to browse will not be able to access your site effectively forcing them to look elsewhere.
Hi-End Design

Web presentation is extremely important for today's user and, as a result, for your business growth.
Once users have opened your site, they want to see something that will please their eyes and invite them to see more. Remember that the typical person views tons of websites every day so if yours doesn't pull them in, they might be tempted to find what they are looking for elsewhere. A good design outlook means having an attractive layout, good order, proper color coordination, appropriate fonts, attractive images/videos/animations that are clear, and above all – simplicity.
Professional web design helps to build trust with potential customers, as they can quickly see that you are serious about your business. First impressions are everything, and a professional, well-designed site gives off a first impression that will make potential customers comfortable with you. This will persuade them into action, such as contacting you, visiting your business, or buying your product.
UI/UX
Your website should provide smooth and simple user interactions, at the same time providing useful information for user and performing your business in the best way.
The organization of a website also works to build trust, as a well-organized site helps visitors find exactly what they are looking for. This design should be consistent and make sense no matter what page of the site they are, with the important items standing out.
Informative website interface helps convince visitors to stay on your site and explore. Needless to say, the internet is overloaded with websites and information, so your website needs to stick out to draw and keep attention. This simply means it needs to look aesthetically appealing, using things such as colors, images, videos, or slideshows to keep attention. With so many mediums of communication available, your website needs to utilize these things to make the experience an enjoyable one for your visitor.
A good design outlook means having an attractive layout, good order, proper color coordination, appropriate fonts, attractive images/videos/animations that are clear, and above all – simplicity.
Webcreator is a team of  UI/UX and web-development specialists, possessing skills and experience to meet your requirements and to create modern responsive website design for your business. We will create a successful digital experience with an informative user interface and  clean design. Your visitors will be fond of it.
So, contact us to grow your business through the web.
http://www.advantixdigital.com/why-is-website-design-so-important/