Website redesign is a resource-constrained, emotional project with great number of challenges within. Let's explore the 5 best practices, which you can put to use to ensure your own successful website redesign process.
THE BIGGEST RISKS OF A WEBSITE REDESIGN
Website redesign is a cross-functional project


People from all areas of the company—marketing, development, design, analytics, and the C-suite—and even from outside (agency partners) will be weighing in. All of them are very invested in the redesign because your website is the face of your company.

New variables are at play


The redesign could be accompanied by a new website architecture, or could be an initiative you've undertaken to support new company goals, or new branding or positioning. It might even be needed due to an acquisition and the combining of two companies and brands.

Everyone's eyes are on the budget


Budget can make or break a high-visibility, high-stakes website redesign project. While a big budget is always welcome, it raises the stakes if the new site fails to deliver. On the other hand, the entire project could be doomed if funding falls short and the project lead is left without the required resources to meet the project timeline and scope.
5 GUIDING PRINCIPLES FOR A BETTER WEBSITE REDESIGN PROCESS
The good news is that you can execute a redesign in a way that increases your confidence and the likelihood you'll see positive results—even before you launch. Here are five guiding principles we've defined based on twelve years of marketing experience.
1. DEFINE YOUR SCOPE AND STICK TO IT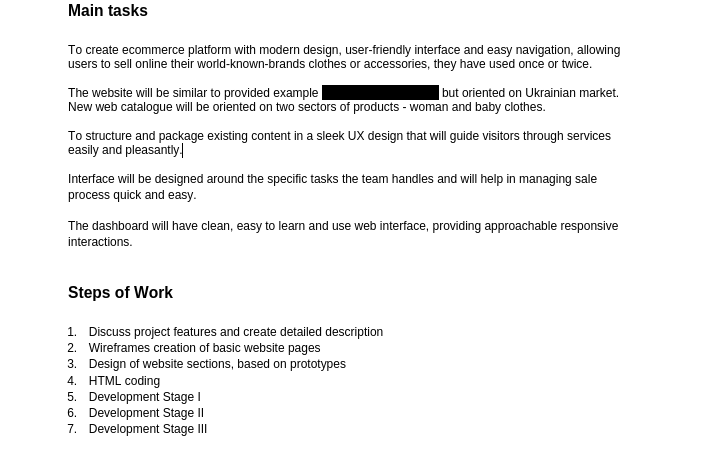 Without being too rigid, define your project scope and don't waver. Defining the scope is critical to delivering on time. And delivering on time builds up the confidence of your team, the project stakeholders and the C-suite. So set a realistic timeline and then deliver on it. Meet with all stakeholders to hash out and agree on project goals. This is essential—otherwise, you won't know what to test and what you're building to achieve. While defining the scope, continually ask: will redesigning this page, flow, or product help us meet our goals? At the same time, be clear about what you're not going to do, such as undertake major infrastructure changes during the redesign. By outlining what you won't take on, you prevent scope creep and project derailment.
2. AGREE ON HOW YOU'LL MEASURE SUCCESS
You will be asked if the site redesign was a success, so be prepared to answer this. You can prove success using both quantitative and qualitative measures. Beyond the standard metrics such as lower bounce rate and higher conversion rates, be on the lookout for proof in qualitative terms, such as positive comments about the redesign on social media channels. At all times, frame success in terms your audience will understand. Impressions and bounce rates won't necessarily resonate with the C-suite so identify and track the metrics that matter to your executive team. As you're testing options and impact throughout the project, don't ignore your test failures. You can learn just as much from these as from the tests that verify a clear winner.
3. GET IN THE WEEDS WITH YOUR DATA BEFORE YOU HIT "GO"
Before you start the redesign, know your baseline metrics inside and out, and determine precisely how your existing site performs on each baseline metric. You should also understand the performance of all visitor audiences and segments that matter to your business. As you are preparing A/B tests, always come up with a hypothesis based on your data. When you introduce changes to the redesign and have the results in hand, be prepared to discuss and hypothesize about why the change drove those results and what you can and should do next.
4. BE THOUGHTFUL
Every website redesign process features tense moments and dealing with the unexpected. If you're an executive whose team is running the redesign, learn to control your inner HiPPO (highest paid person's opinion). While you might love a proposed redesign, you can't be certain your customers will respond the same way. Be prepared to question your assumptions. That means let tests and data do the talking.
If you're managing the project, rely on testing and data to guide responses when stakeholders ask about project status or success. Rather than offer your opinions or even an instant, knee-jerk reaction, tell them the team is testing and iterating and that you're basing decisions on test results, data, and real customer feedback.
5. TEST BEFORE, DURING, AND AFTER LAUNCH
You can—and should—test during your redesign! The more data you have at hand, the better decisions you'll make. In fact, launch your new site as a test. When Optimizely launched its new, personalized homepage design, we tested it against the existing homepage in a 50/50 split test, showing the old site to 50% of site visitors and the new site to the other 50%. This gave us another level of confidence that we wouldn't be putting at risk our main lead generation/customer interaction tool. Don't forget to test after the launch so you can continue refining and learning.
Also remember to be brave with your tests, daring to try more than changing a button color, for instance.
SET UP YOUR NEXT WEBSITE REDESIGN PROCESS FOR SUCCESS
A website redesign is always a high-risk, high-visibility, emotionally charged undertaking. The more data-backed insights you can provide about your audience and site performance, the better you'll shape and ensure productive conversations. Always be thinking about your audience to stay on track and make sure your launch will be successful.
Source: https://blog.optimizely.com/2016/08/22/how-to-navigate-your-website-redesign-process-with-confidence/