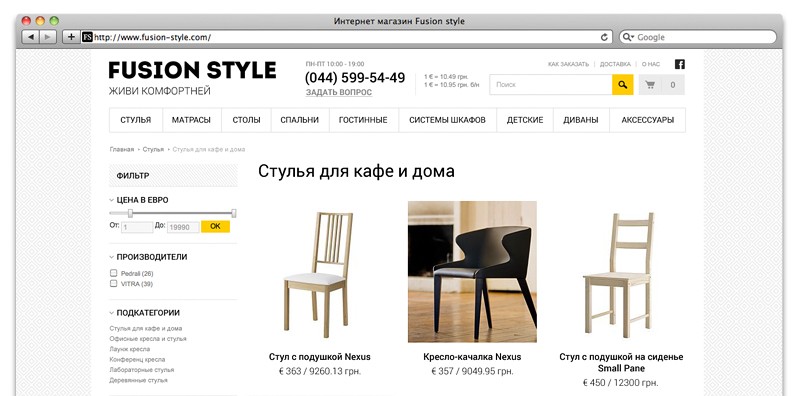 Online merchandising is an art and a science. You might think of it similar displaying products in a physical store's windows to attract the attention of passing consumers.
However, the attention of holiday shoppers is being pulled in all different directions this time of year. Your team needs to be strategic yet nimble, to help them focus and find what they need.
If all you're doing is discounting everything to remain competitive, then you're participating in a race to the bottom that won't end well for your business.
THE BEST ONLINE MERCHANDISING TACTICS TO MOVE ANY PRODUCTS
1. Merchandising Rockstar Products
Rockstar Products are those that have always been a tried and true seller for your online store.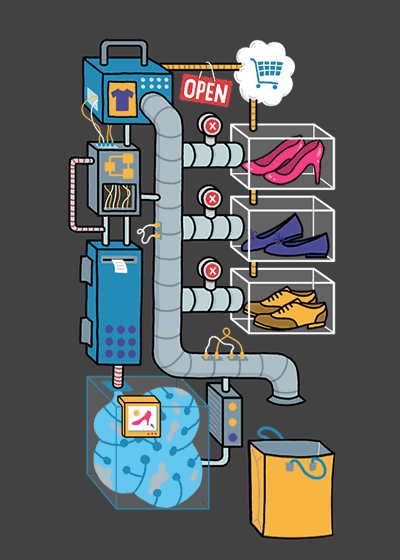 You want to optimize best-seller carousels throughout your site.
You can use your own, or a third-party recommendations engine to do this.
Replace Featured Category thumbnails.
Since these are your calls-to-action, you want to make sure you're picking the best representation of the category – don't be afraid to make swaps in real-time based on what's trending.
Add category content blocks to your category pages.
Add bestseller badges to to your products – images are the primary way users decide what to click-through.
A badge will help a product deep in the page stand out more to a customer.
Add-to-cart cross-sells.
DO NOT confuse customers by introducing more complexities – you might lower your conversion rate.
DO think about the impulse aisle at the grocery store – so show no-brainer/easy products that your customers will want to buy.
Add "you may like" to zero results found pages.
It's always better to show something, rather than nothing!
2. Merchandising Your Hot Products
HOT products – those that represent the most revenue growth in a time period.
Promote to a homepage feature
Feature in flyout navigation
Prioritizing placement in your holiday buying guides
Promote through social posts and paid social posts
Promote in product page and cart cross-sells
Create blog content about these products – make shoppable with a "Buy" button
Pin to the top of your relevant categories
3. Merchandising Cold Products
Cold Products: those that have the biggest revenue drop in the last week.
Investigate why:
Has the price changed?
Was the item previously promoted? Do you want to promote again?
Price relative to competitors – don't spend ALL your time mystery shopping though
Are your SKU variants dwindling?
Sales drops can also happen because of low inventory – consider moving the product to the sale category.
4. Merchandising Promising Products
Promising Products: those that are less visited but have a strong conversion rate.
Rule potential out false-positives, like niche products or consumables
Consider boosting higher in categories, search, and gift guides
Add tags for these products to be found in more searches
Feature in social posts
Boost in cross-sell recommendations
5. Merchandising Products to Improve Non-Sellers
Ask yourself: why are these products dead?
Product thumbnail images – think about how customers scan these thumbnail images. Is the product being displayed accurately? Don't underestimate the psychological impact of how products are styled too.
Product descriptions – you might be something obvious like sizing or fit, there's some information that people need to make the buying decision
Price – if a product is priced too similar to other alternatives that you carry then it's time to make a change. Recognize when you need to discount a product before it becomes dead inventory that you can't get rid of.
Remember: Sitting on inventory is an opportunity cost because you have warehousing and logistics involved to keep those products.
Reviews – We know all too well now the impact that product reviews have on your business. A one-star review could be costing you thousands in sales for one item. Look at how you can mitigate negative feedback.
Don't be afraid to specifically address the negative reviews directly in your product description. Include tips on how customers can properly use your product properly to avoid a bad experience.
6. Merchandising Dead Products
Move to sale or clearance
Free gift with purchase offers – make the poor selling product the free gift. You can also create a sku that's a "mystery bag" of said product.
Flash sale – you can do a single product sale, or create a single category for multiple products on sale.
What you want to do depends on your merchandising strategies and goals.
STAY RESPONSIVE THIS HOLIDAY SEASON and always
If you're not hitting your projected targets you can turn up the heat and get more aggressive with your strategies. If Black Friday Cyber Monday didn't go to plan then you can determine in real-time what you can do to help, like:
Responding to your sales performance
Responding to your competitors' performance
You can try a lot of different things to make that product move. Create a "Cyber Week" type of promotion, or if you find that you're moving a lot of full priced products on Black Friday you can keep the discounting and promotions limited to just one day. Respond to what's happening on the fly, be ready to tackle either/or tactic. Set both up and see what's working best for your store.
Start a new cultural process at your business! Stay nimble to reaction to changes on the fly all year round.
Based on https://www.demacmedia.com/online-merchandising-tactics/